Bold and beautiful, Ushna Shah is one of the most sought after actors. She started her career in 2013 with the drama 'Mere Khawabon Ka Diya' and got a positive response from the viewers. Born and brought up in Canada, Ushna has always been inclined towards acting and hosting. Ushna started off her acting career in her brother's (Shah Sharahbeel) production for plays like, 'You Only Marry Twice' and 'The Phantom of the Opera' etc. She used to host a show on Canada's Radio Punjab called 'Sanjha Aasman' before moving to Pakistan.
Ushna had her first critical success with the 2014 thriller 'Bashar Momin' (Geo TV). She rose to prominence by featuring as the female lead in several critically acclaimed serials including Duaa (2015); Neelam Kinaray (2016); Thoda Sa Aasman (2016); Alif Allah Aur Insaan (2017); Lashkara (2018); Balaa (2018) and Cheekh (2019).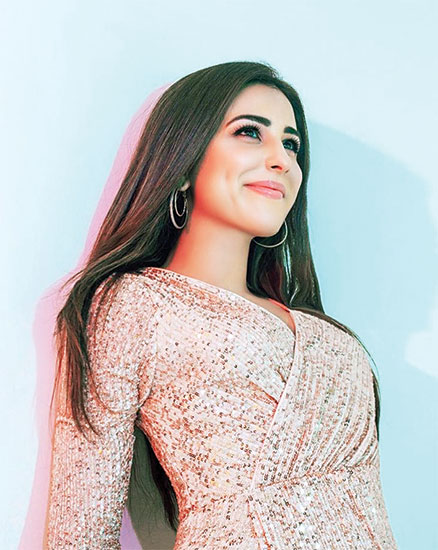 Ushna made her debut on the big screen with 'Teri Meri Love Story' and later starred in the first online Pakistani comedy film 'Oye Kuch Kar Guzar'. These days she is appearing in drama serial 'Bandhay Aik Dor Se' on Geo TV. Ushna is known to raise the voice for the subjects she feels passionate about in real and reel life and that's what makes her personality more appealing. Let's see what are the likes & dislikes of this charming actor…
How many dramas have you done so far?
Overall 26 dramas, 16 telefilms and 2 movies.
Who introduced you to showbiz?
Some of my family members belong in the fraternity.
What are your most memorable drama serials to-date?
Hard to say, they've all had their moments but probably 'Bashar Momin.'
What do you usually wear on a daily basis?
Pyjamas, sweat pants and T-shirts unless I'm going to meetings or going out etc.
What is your favourite thing in your closet right now?
A retro crochet dress.
What is one cosmetic product you cannot do without?
Under-eye concealer.
What is the best/worst purchase you've ever made?
Can't recall best. Worst would be a car for which there were no parts in Pakistan. I crashed it and had to sell it for scrap eventually.
What is your biggest fear?
I'm claustrophobic.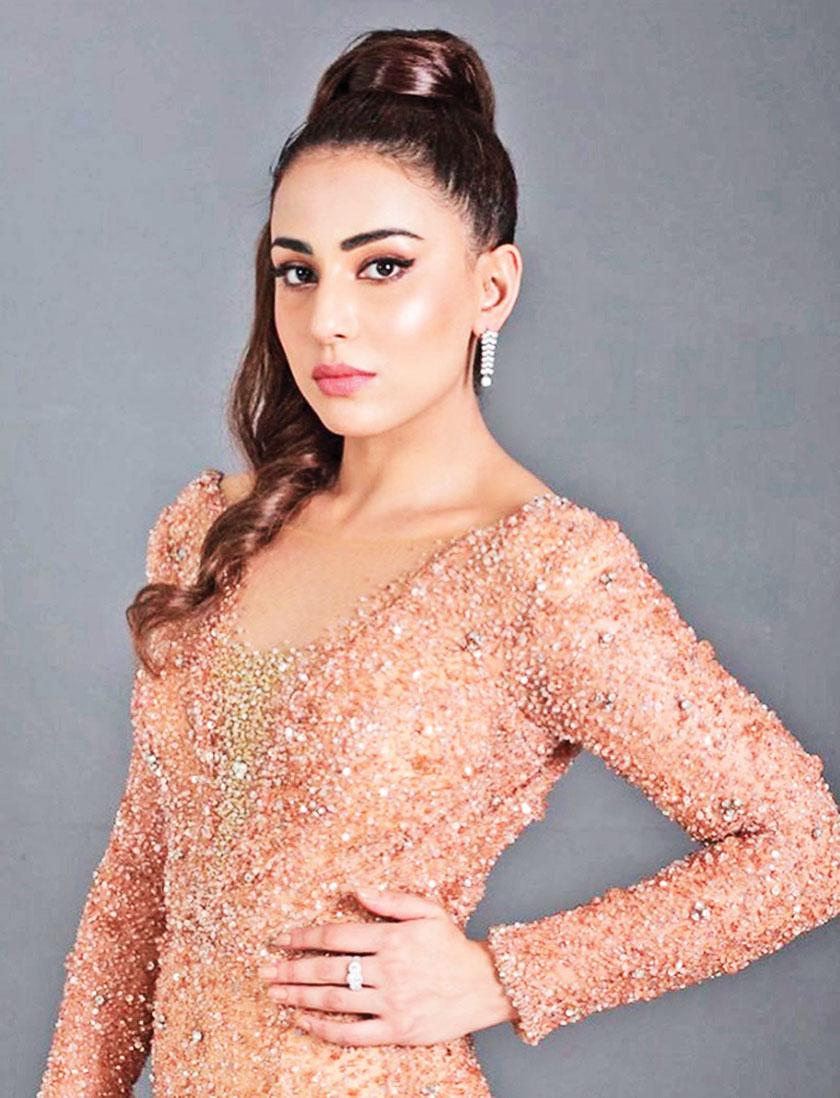 What bores you the most?
Boring food, dragged conversations.
You are crazy about…
My dogs.
What's your favourite breakfast food?
Ranges from healthy smoothies to halwa puri.
Your all-time favourite movie?
'The Devil's Advocate'.
Facebook, Twitter or Instagram?
Instagram.
What are your healthy habits?
I work out. My favourite exercise is Core.
Your beauty regimen?
I keep my face clean and moisturise a lot.
Who is your celebrity crush?
Breaks my heart to say Kobe Bryant. He is no more.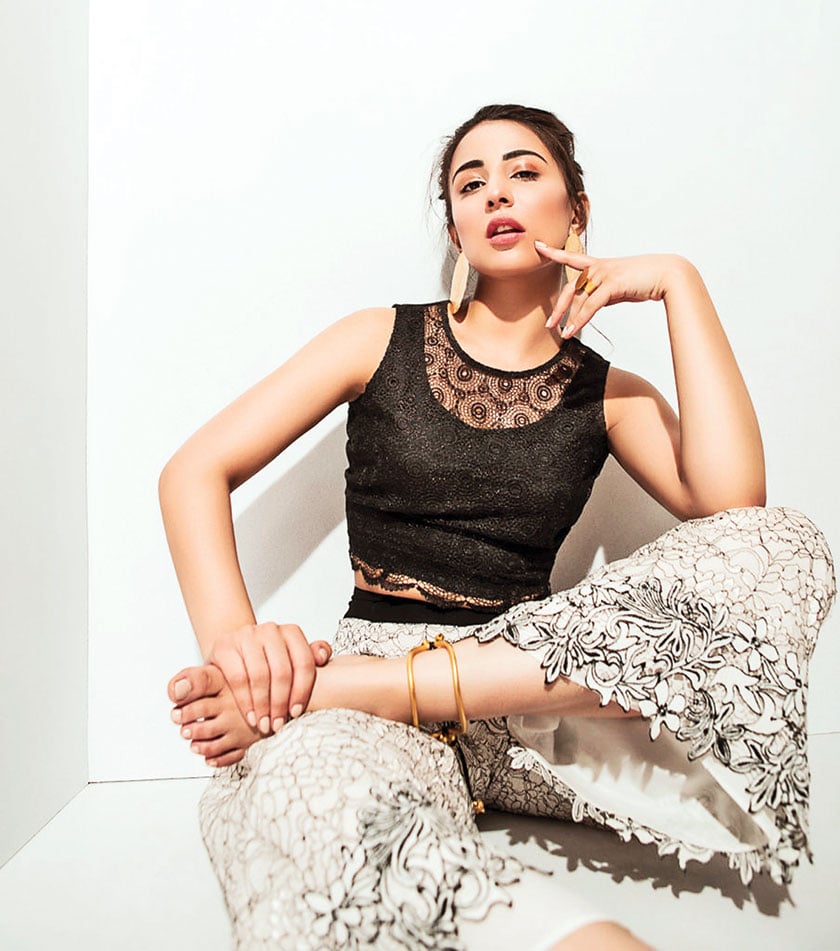 Song that always gets you on the dance floor?
'Back Dat Azz Up' by Juvenile.
What's the last thing you bought?
Ordered some strawberries and blueberries.
You get super uncomfortable when…
People chew loudly, run their hands on railings while going down the stairs, drag their feet, fight in front of me… there's a lot of discomfort in the world.
Last picture you took?
My dogs sleeping for my mom.
First pay cheque?
For a radio show in Canada.
Your favourite accessory…
Sunglasses – can't live without 'em!
Which fictional character would be the most exciting to meet in real life?
So many but off the top of my head: Rick Sanchez, John Milton, Willy Wonka, Vito Corleone, The Mad Hatter, The Phantom of the Opera.
Which was your favourite cartoon character when you were growing up?
Ranged from 'Clifford the Big Red dog' to 'Popeye the Sailor man'.
How do you like to spend your Sundays?
In pyjamas, with my dogs, eating carbs and I try to fit a massage in there if I can. Sometimes I go to the beach with my friends
First thing you do when you wake up in the morning?
Thank God for the day and drink a large glass of water.
How do you unwind?
Mindless television.
What is your favourite thing to do on a Saturday Night?
Make an excuse to not go out. Order a delicious meal and watch a great show.
What is one thing that always cheers you up when you are down?
My sister and my best friend, my dogs, funny edits my fans make, dark chocolate, a good workout, a pedicure and a good movie.